Home
Fitness
Articles
Exercise and Workouts
Pilates Exercises
Yoga
Supplements Info

Fitness Products
Books and Reviews
Fitness Programs
Supplements Store
Related Resources
Social Media
RSS Feeds
E-Mail
Webmasters Info:
Advertising Info
Article Submissions

7 Fun Ways to Mix Up Your Yoga Practice
Photo by Erik Brolin
Is your yoga practice getting stale? It's convenient to turn to the same yoga routines, especially when you have limited time for fitness. However, if you're no longer looking forward to your time on the mat, mix things up! Use these seven ideas to keep your yoga practice interesting.
Try a Different Style of Yoga
Most yoga classes follow one of several popular yoga styles, but if you're flowing through your Vinyasa or Power Yoga class on autopilot, experiment with a new style! With an emphasis on alignment, Iyengar yoga is great for improving your asanas. Or, if you want to tap into your spiritual side, try an Anusara or Kundalini yoga practice. Hot yoga, also known as Bikram yoga, is a fun challenge for yogis who are in good shape, but you'll want to bring plenty of water and protect your smartphone from damage with a waterproof case if you opt to attend this sweaty class. LifeProof cases, for example, are one good option if you need to keep your phone nearby during practice since you can still access buttons and ports without risking damage to your phone. LifeProof cases also offer a one-year guarantee against any accidental water damage your phone might experience.
Hold Poses Longer
The length of time you hold poses is one feature that sets yoga styles apart from each other. While Vinyasa yoga and Ashtanga yoga move through asanas fairly quickly, Yin yoga and restorative yoga have yogis hold poses for several minutes at a time. These yoga styles can be very relaxing, making them a great pick when you're feeling stressed. Fortunately, some apps will teach you how to hold your poses for longer periods of time. 5 Minute Yoga Workouts, for instance, features a countdown clock that tells you how long to hold each pose.
Practice Yoga in New Places
Practicing in front of a mirror is a good strategy for perfecting yoga poses, but after a while, it gets old looking at yourself. So, give yourself an excuse to get outdoors by practicing yoga in new places. Whether it's on a beach, atop a mountain peak, or in a botanic garden, a breathtaking view is sure to inspire your yoga practice.
Change Up Your Yoga Music
Music sets the mood for your yoga practice. While most yogis opt for meditative music, changing up your tunes brings a new spirit to your flow. Join the 15 percent of people who prefer to listen to classical music during yoga or turn on pop, electronic, or reggae music to accompany an upbeat, fast-paced flow.
Practice on an Empty Stomach
Yogis say that practicing on an empty stomach adds some energy and lightness to their flow. So, try practicing in the morning before breakfast or incorporating yoga into an intermittent fasting plan. Even if you don't practice on an empty stomach, avoid eating one to two hours before doing yoga to avoid indigestion.
Work Towards a New Asana
Do you love a challenge? Instead of doing the same flow each day, commit yourself to mastering a new pose. Yoga videos are a great way to push yourself toward new poses (or finally conquer that pose you hate); when you follow videos on your phone, you can work toward your crow, firefly, or eagle pose at your own pace instead of trying to keep up with the class.
Practice Yoga Barefoot
If you usually keep yoga socks on during practice, try going barefoot. While there's no rule against wearing socks, yoga is traditionally practiced barefoot. Doing yoga in bare feet strengthens a yogi's connection to the earth and engages the muscles in the feet. One word of caution: If renting or borrowing a yoga mat, keep your socks on for hygiene's sake or opt to use a yoga towel, which also comes in handy if you're attending hot yoga classes.
Doing the same yoga flow several times a week can be a seriously grounding practice. However, even the most dedicated yogis need a change of pace sometimes. When you're growing bored with your yoga practice, trying something new can be just the thing you need to remember why you came to yoga in the first place.
Custom Search
PopularFitness.com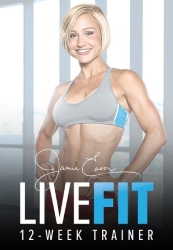 7-day Free Trial
50+ Fitness Plans